As the weather warms up, more bicycles will start hitting the roads. Here are some safety tips for sharing the streets with those traveling on two wheels.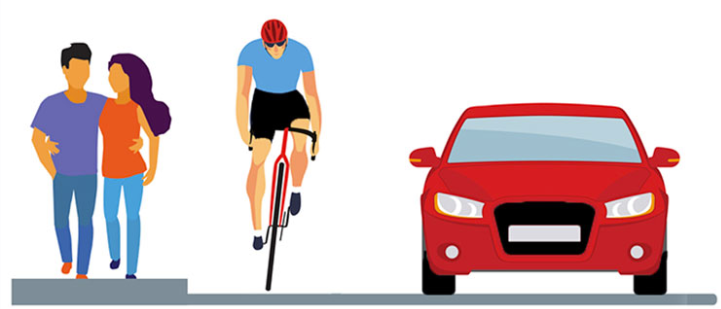 SHARE THE ROAD
Bicyclists have a right to the road just like cars and trucks do, and they're required to follow many of the same traffic laws. Always be cautious of cyclists, especially if there is no designated bike lane. Give them space to the extent it's safe to do so.
LEARN BIKE HAND SIGNALS
Cyclists should use hand signals before turning or stopping. Left arm straight out means left turn, left arm up at 90 degrees indicates a right turn and left arm down signals a stop.
BEWARE EVEN AFTER YOU PARK
Check your surrounding area before opening your car door. An unsuspecting cyclist could crash into it, causing serious injury to the cyclist and liability for you.
USE CAUTIOUS TURNING
Bicyclists typically travel on the right side of the road. Check your mirrors and blind spots before any abrupt turns in case someone is riding right next to you.
AVOID DISTRACTED DRIVING
Bikes are harder to notice than cars and trucks. Even a moment of distraction can be disastrous. Put down your phone, avoid other distractions, and focus on the road at all times.
GIVE ENOUGH SPACE FOR ROAD CONDITIONS
Bicycles are far more vulnerable to grooved pavement, potholes, loose gravel and other uneven road conditions. Try to slow down and leave plenty of room between your vehicle and those on two wheels when traveling on hazardous surfaces. Be prepared for sudden moves by cyclists trying to avoid these hazards.